Our Engineering Modification Centre (EMC) is bigger and better than ever!
The EMC offers engineering services to our customers. We've recently invested 100k in state-of-the-art machinery, expanding the EMC's capabilities and doubling its size to 4,900 square feet. With a new layout and up-to-date machinery, we're ready to test, build and modify products to your exact requirements.
---
Our Engineering Modification Centre (EMC) is bigger and better than ever! Launched in May 2021, the EMC offers bespoke engineering services to Flowtech customers, modifying and assembling products to meet their exact requirements.
The facility has been so successful, we've recently invested 100k in new, state-of-the-art machinery, expanding the EMC's capabilities and doubling its size to 4,900 square feet. Brian Smith, EMC Manager, commented: "Our expanded facility can offer our customers modifications to products that they struggle to buy off the shelf. We offer a testing service for all builds within our EMC department, from pumps and motors to hydraulic hoses.
We intend to grow our product range to offer to our present and future customers, which will help the EMC and Flowtech to grow our fantastic facility." Whether it's a complete valve, actuator and control package, or a shaft change on a pump, our engineers can provide you with a solution. Flowtech's highly-trained and certified engineering team work to the strictest standards, ensuring your modifications, bespoke products and kits are of the best quality and reliability.
Hydraulic Hose
Bespoke Hose Assemblies Our experienced hose assembly team provide UK manufactured hydraulic hoses for next-day delivery. Flowtech offer a range of bespoke hoses, from 1 wire to multi-spiral and from layflat to MDS, with various termination options to suit your application. As part of our recent expansion and investment, we've installed two new cutters and swagers, increasing our manufacturing lines from two to three. As well as building hose assemblies, we also cut hoses to length.
• Hose banding up to 8"
• Crimping for the following sizes: Hydraulic 1/4" to 3" ID Industrial 1/2" to 8" ID
Pneumatic 1/8" to 6"
• Tagging options
• Protective spiral guards and collective wrapping on request
• Hydraulic, pneumatic, layflat, suction hose, PVC and jet wash hoses available
• Hydraulic hoses colour-coded for ease of identification Pin-Pricked Hose Assemblies
Pin-pricking a hydraulic hose is a great investment; the tiny holes help the hose to stay in good condition and can extend its lifespan. The process involves a spiked wheel that passes along the hose as it's pulled from the mandrel, puncturing a series of uniform holes through the cover without breaching the reinforced layer beneath. The pin-pricks allow any gases that build-up between the tube and the cover to escape and stop the hose from blistering or bubbling.
Flowtech's specialist hose pricking equipment guarantees your hose is perforated to the correct tolerance.
• Pin-pricked hose from 11.5mm to 85mm OD
• Full coils
• Bespoke cut lengths
• Fully assembled
Our pin-pricked hoses are clearly labelled so you can easily identify them from standard hose.
Pressure Testing When hydraulic hoses fail, the consequences of fluid injection or hose whip injuries can be deadly. The BFPA recommend that hydraulic hoses are pressure tested to ensure suitability and proper performance. Our hose assemblies are tested at twice the working pressure as standard, for twice the recommended amount of time, with Flowtech's in-house pressure testing units.
Our assembly team tests a variety of hose assemblies including hydraulic, rubber compressor, air breathing and pneumatic, but we don't just pressure test hydraulic hoses, testing is also available for kits and tubing.
• Hydrostatic H2O and dry nitrogen pressure testing
• 3/16" up to 2"
• 5 outlet ports capable of testing to 1,500 bar
• 10 outlet ports capable of testing up to 30 bar
• Air and water hose assemblies tested submersed in water
• Dry nitrogen test medium drier than O2 oratmospheric mix
• Fully BFPA trained personnel
• All testing is performed to BS EN ISO 7751 standards
Pipe & Tube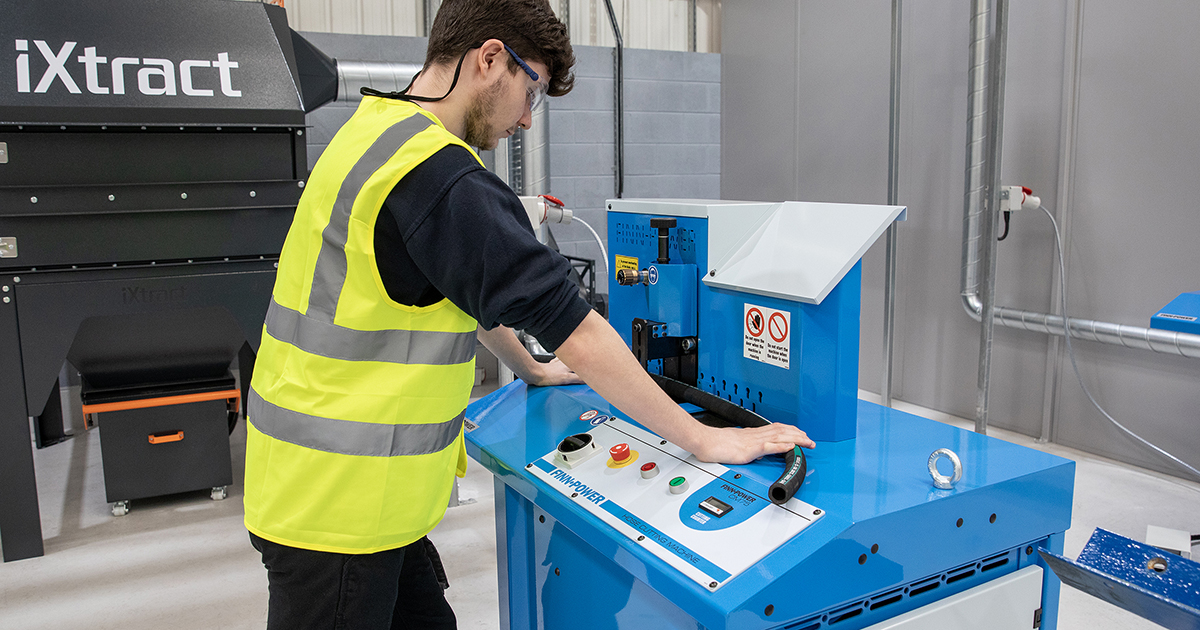 Pipe Threading
Flowtech can deliver superb quality threaded pipe to your deadline. We have the most up-to-date pipe threading technology for clean, accurate threads. We also provide customised threading of close and barrel nipples, along with custom length tubes to BSPT and NPT standards.
• Clean threading for 1/4" to 4" pipe
• Barrel and closed nipple options for various lengths up to 6.4 metres
Tube Manipulation
Many industrial and domestic systems call for tube manipulation, whether it's needed in hydraulic builds, refrigeration, heating or any number of other applications. Tube bending sounds easy, but there are many pitfalls; flattening and spring back can all lead to frustration and wasted material.
Why not let Flowtech handle the process for you? Our specialist equipment offers efficient and precise results
that can save you time, money and a lot of exasperation. Our expert team can manipulate many materials such as copper, brass, mild and stainless steel. We can create your tubing from supplied drawings or samples, as well as supporting you both on-site and off.
The EMC boasts a semi-automatic tube bender, a fully automated bender which can produce 400-500 tubes per day, and two orbital welders.
• Tube bending
• Tube manipulation from 6mm to 20mm
• End forming
• Swaging
• TIG welding
• 300 tube single run (maximum length 700mm)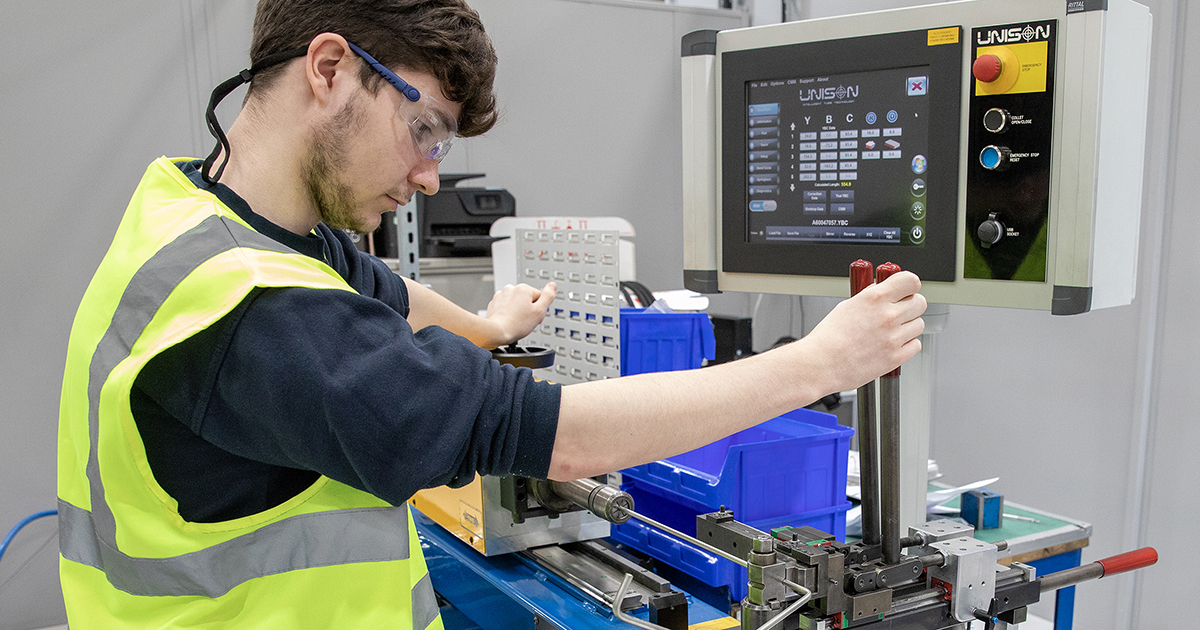 Walform Tube Forming
It's difficult to know if a tube fitting is sealed correctly. Is it too loose? Has it been over-tightened? A wrongly adjusted fitting can lead to pressure loss, leaks and tube failure. Our Walform system dispenses with guess-work and traditional heat manipulation. Using a conventional DIN fitting body and a DIN nut, it guarantees an absolutely leak-proof seal. Compared to other systems, Walform uses a lower tightening torque, shortening assembly times while giving total reliability.
Our tube manipulation service, combined with Walform ended tubes, are used in many industries including:
• Marine
• Oil and gas
• Agriculture
• Alternative energy
• Manufacturing
• Mobile material handling
• Transportation Kitting
Flowtech kit assemblies bring efficiency to your maintenance schedules or your OEM build. Our expert engineers will ensure your kits have everything you need for your application. We can tailor your kit to your exact specification, and can even use your own part-numbers, custom labels and packaging.
• Kits and sub-assemblies
• Choose from more than 50,000 components
• Bespoke labelling and packaging
• Samples and kit tagging
• Tailor-made kits to your specific drawings
• Packaged assembled kits
Product Modification
Sometimes the components you need are perfect right off the shelf. But at other times, the standard solutions just don't tick all the boxes. Flowtech's knowledgeable engineers can configure valves, actuators and control systems to the highest possible standards, tailoring products to suit your project's exact requirements.
Valve Assemblies
• Modify product performance and specification
• Add or replace parts with genuine manufacturer parts
• Assembly of modular components
• ISO 9001:2015 accredited
• Fully trained and certified staff
• All modifications individually identified and date marked Product Modification & Assembly
• Pump and valve set up to meet customer specific requirements.
• Modify product performance and specification
• Change port sizes and cubic capacity on motors and pumps
• Add or replace parts with genuine manufacturer parts
• Assembly of modular components Power Units:
• Design, manufacture and assembly of power units and hydraulic systems with efficiency built-in
• Design and production of standard and large-scale control gear panels and custom designed control panels
Cylinder Repairs:
• Speedy, high-quality repairs guaranteed
• Competitive quotes provided before any build or repair commences
Ball Valve Handle Printing
Flowtech offers printed valve handle sleeves. We can print a company logo or name, or a QR code that links to your website or technical data page. An engineer will know exactly where to order a replacement valve; your company name will be right there.
We can print, in either black or white, on a range of materials and surfaces:
• Slightly irregular surfaces
• Flat surfaces which require high pressure
• Flexible or hot metal materials
Quality Guaranteed
You can be reassured that whatever the engineering project, all work carried out at Flowtech's EMC is completed to the highest possible standards.
• Fully trained and certified staff to BFPA standards
• All actuated valve assemblies are 100% dry bench function tested before dispatch
• All modifications and testing completed to IAW manufacturers' working instructions
• Next day shipping for product modifications (for orders received by 4pm)
• Product assemblies shipped in 2-3 days